Announced last June as a preview, Google is renaming its Springboard assistant for work and announcing a global rollout. Now called Google Cloud Search, the product uses machine learning to surface relevant information and "provide a unified search experience across G Suite."
Available as both a web and mobile app, Cloud Search is quite similar in concept to Google Now. The app lists relevant assist cards that surface the right information at the right time throughout the day. This include emails, events, and Drive files. Google notes that file sharing permissions will be respected when searching.
Using Google's machine intelligence technology, these cards can help you prepare for an upcoming meeting or even suggest files that need your attention.

Assist cards are designed to be timely and relevant so that you can navigate your workday more efficiently. As we continue to learn how information is most useful to you, we'll be adding more assist cards to Cloud Search over time.
The app also includes the ability to search for coworkers in your company's directory. These results will include contact details, as well as events and files you have in common. From here, users can quickly send an email, start a Hangout, or make a call.
Cloud Search will begin rolling out for G Suite Business and Enterprise customers. The product will add more capabilities and integration with third-party applications in the future.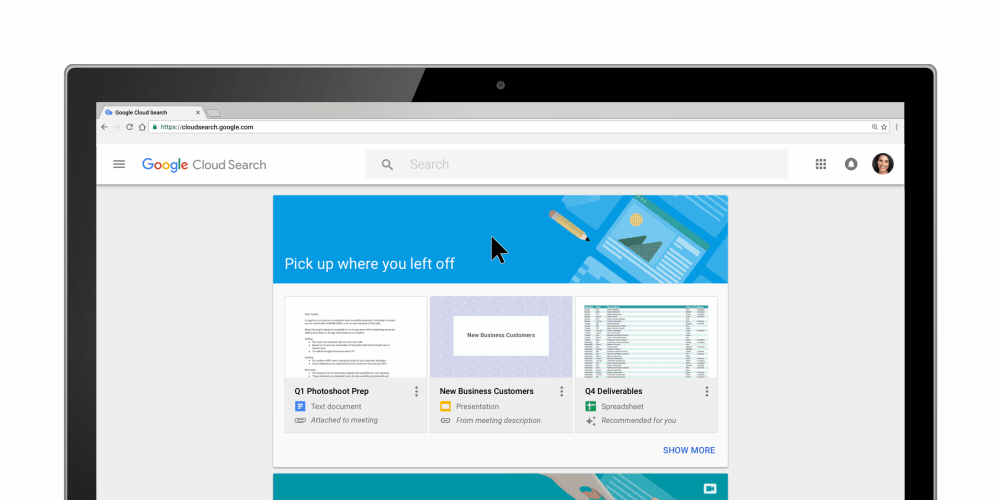 FTC: We use income earning auto affiliate links. More.